The magnificent seaside town needs to be told. Find out more about the quaint village that will host you on your next seaside holiday.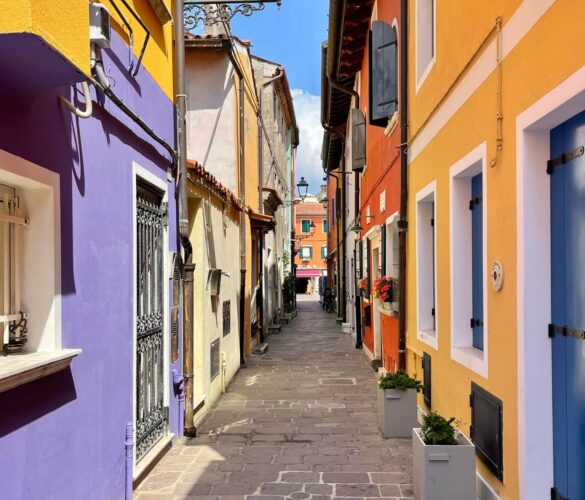 Caorle is not only beach and sea, during your holiday you will be able to immerse yourself in the magic of the town by strolling through the alleys and squares of its historic centre. Colours, scents, flavours and characteristic music will make your stay with us unforgettable.
As you stroll along the promenade leading towards the magnificent Caorle Cathedral, you will come across a curious exhibition of art sculpted directly on the long cliff. Real works of art created over the years by various sculptors make this relaxing seaside promenade 'come alive'.
In Caorle you can immerse yourself as much in history as in nature. In fact, not far from the golden beaches you can discover a vast and characteristic lagoon. A naturalistic area where you can relax in contact with the uncontaminated fauna and flora of the coastline.
Immersed in the Caorle Lagoon, you will find the characteristic 'Casoni', the unusual marsh reed structures where the local fishermen historically lived. Some are private, others can be visited during motorboat excursions or reached for an unforgettable lunch in nature.